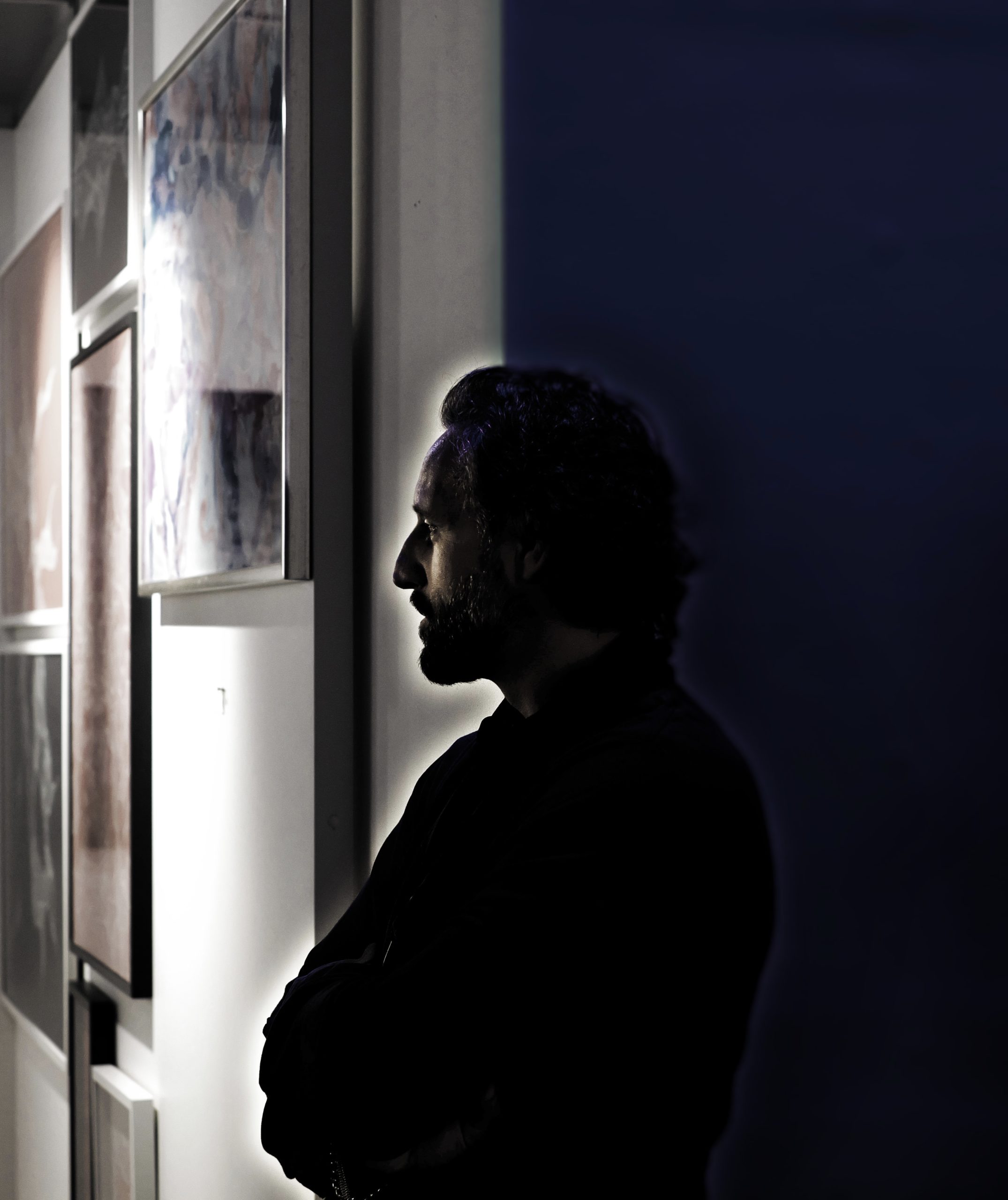 Michel Rosenfelder was born in 1969, in Desertines, France.
Originally attracted by the idea of ​​becoming a designer, he eventually decided to pursue a path in international business, but it is in fashion where he will first express his sensitivity.
He joined Maison KENZO in 1992, where he will remain for 20 years and his role will be key for the development of the men's line; He worked closely with Kenzo Takada, Roy Krejberg and Antonio Marras.
It is the many years spent in fashion that triggered Michel Rosenfelder's interest in "unexpected aesthetic forms".
During his travels, where others would bring back images of palaces and great  landscapes, he would discover small passages photographing  the walls of an old  workshop in Asia or an angle of a wall in a popular area in New York
The first productions took place in 2008 and gave life to the "Peintures du temps" project in 2012.
The same year, he left Maison Kenzo and embarked on a new career as a consultant.
His travels continue to multiply, giving rise to new discoveries.
The first personal exhibition arrives in December 2014 in Paris, at the Galerie de l'Europe, rue de Seine.
In October 2015, the Melepere gallery presents his work at ArtVerona, the national fair of modern art, Verona, Italy.
He will be represented in Amsterdam by STUDIO SG.
Parallel to the art of photography, Michel Rosenfelder continues to exercise his other activities in the world of fashion and luxury as a consultant.